Driveline Repairs,
Rebuilds & Replacements
Cheektowaga's Premier Mechanic Shop for Driveline Repair, Rebuilding, and Replacement Services
honest DRIVELINE repair services SINCE 1974
Your car's driveline plays a vital role in its performance, as it transfers the engine's power into wheel rotation, using torque for speed. Driveline deterioration can happen over time, making it crucial to address any issues promptly. For expert driveline repair in Cheektowaga, NY, rely on our skilled technicians to prevent further damage and keep your car running smoothly.
Your satisfaction is our utmost priority. As a premier driveline repair service in Cheektowaga, we take pride in extending our expertise beyond the city borders, serving clients in Buffalo, Hamburg, and West Seneca. Our all-inclusive services encompass drivelines and transmissions throughout Erie and Niagara Counties, Southern Ontario, the Pennsylvania border, and beyond. Count on our skilled professionals to keep your vehicle running seamlessly, regardless of your location!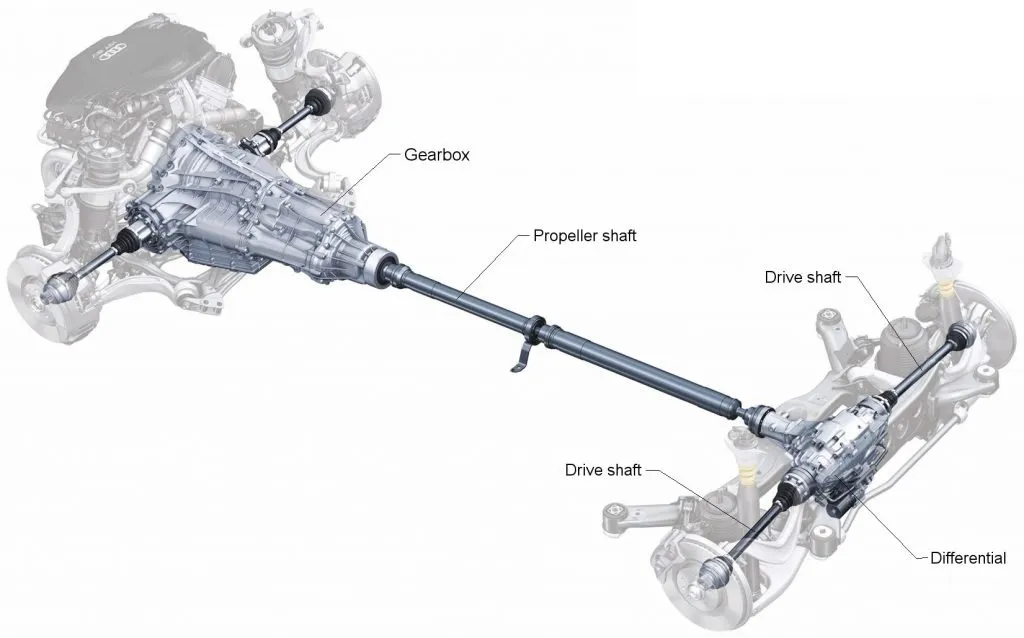 Your One-stop Shop For All Driveline Services
Common Signs of a Driveline Issue
Difficulty with shifting gears, gears slipping while driving, or a lurching feeling when your car switches gears.
One of the most obvious signs of a driveline or transmission problem is your check engine light. It's not uncommon for the check engine light to pop up due to your transmission having a problem. 
Another obvious sign is leaking transmission fluid. This is a sure sign your transmission need to be looked at by the certified mechanics at Continental Transmission. 
Sometimes an unusual vibration of the car can also be indicative of a driveline issue.
Grinding or whining between gears are also major red flags. 
Get your vehicle into a Continental Transmission shop immediately should any of these major signs ever occur or give as a call!
Our Driveline Services Include
Driveline Repair, replacement and rebuilds
Driveshaft repair, replacement 
Automatic and Standard Transmission Repair/Rebuilding, including Clutch Replacement
Transfer Case Repair and 4-Wheel Drive Repair
Transmission and driveline Service and Maintenance, including transmission fluid changes
Cars, Trucks, Vans, RVs – We Do It All
Continental Transmission specializes in driveline repair work for all domestic and import vehicle makes and models, including Acura, Buick, BMW, Daimler-Chrysler, Dodge, GMC, Ford, Honda, Hyundai, Isuzu, Jeep, Nissan, Oldsmobile, Plymouth, Subaru, Toyota, Volkswagen, Volvo and all other makes and models.
Your satisfaction is our priority. 
Our certified transmission mechanics are trained and equipped to handle transmission and driveline work for cars, trucks, vans and RVs with automatic and manual transmissions, CVT (Continuous Variable Transmission), including hybrid cars.
Do You Have an After-Market Warranty on Your Vehicle?
If you have an after-market warranty on your vehicle, that's no problem for us. Continental Transmission is equipped to handle all after-market warranty plans and will work with you to make the process as simple as possible. Just bring your warranty contract with you to your appointment and we'll handle the process from start to finish. 
Additionally, all Continental Transmission repairs come with a standard 12-month/12,000 miles warranty with extended and lifetime warranty options available.
Driveline Repair Work for Fleet & Wholesale Accounts
As Cheektowaga's leading driveline repair service, Continental Transmission is delighted to accommodate commercial fleet vehicles. We'll collaborate with your company to create an account customized to your budget. Your peace of mind is our top priority. Our certified driveline mechanics are dedicated to maintaining your entire fleet in excellent working condition, ensuring reliable performance for your business operations across the region.